It can be tempting to think of your website as just an online brochure for your practice. The truth is it has the potential to exponentially grow your practice. By hiring a company like Clear Health Media who specialise in websites for chiropractors, you ensure you set yourself up for that growth.
Technical Expertise.
There are a multitude of factors that you will need to consider when choosing your practice website. The problem is that much of it will make little sense to those who aren't technically inclined. Some of the things you'll want to make sure your chosen company includes are:
Schema.org Mark-up Your Content
Schema.org mark-up for your business details, your practitioner's details and any medical conditions described on your site. Schema.org allows the search engines to accurately index your sites information, avoiding confusion and helping your rankings. We use this whenever possible.
Hosting & Page Speed
Fast hosting and speed optimisation of your website. Website loading speed is a acknowledged ranking factor according to Google. Slow websites will affect your clinic's exposure online and alienates potential patients, costing you thousands in lost revenue.
Keyword Research
The relevant keywords for your area. Good web design starts with planning, an essential part of which is determining which keywords you need to rank for. A keyword is a term that a person types into a search engine to find information about a given topic. Different keywords have different numbers of people using them. Targeting the right keywords can mean the difference between hundreds of visitors and none!
Tracking Conversions
Conversion optimisation and tracking is a whole topic unto itself but your chiropractic website company needs to understand your need to see a return on your investment. Tracking the conversions you get from your website is an essential part of this.
Your Website Platform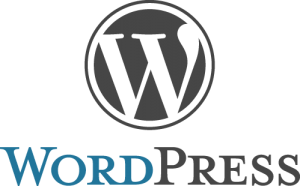 What platform will your website be built on? WordPress is the most common website platform on the internet, and there are many good reasons for that. Many website companies try to tie you into their custom system, and once you are in you are trapped because you can't take your site elsewhere. We believe in delivering excellent service so you want to stay rather than trapping you in a system you can't leave.
These are just some of the technical factors that you need to consider when you are looking at who to use for your practice site. Don't be fooled by lists of features and customisations. Go with a company that understands the technical fundamentals of building great websites that look, and work, fantastically.
Benefits of Getting it Right.
It can also be tempting to focus on the price of your new site, rather than the benefits it can bring. Cutting corners with your site may save a few hundred dollars up front but can cost tens of thousands of dollars in lost revenue down the track. Our expertise with websites for chiropractors means we built sites that generate the new patients you want into your practice.
Get started now by requesting a Strategy Session for your practice. We'll look at what will work best for you and your goals so you get the maximum return possible.