Chiropractic Websites That Generate Patients And Boost Your Practice's Bottom Line
 Get your practice on the web from just $150 a month!
Let's face it, there are loads of companies offering chiropractic websites, and to most they all look the same. You get regaled with lists of features like map listings and contact forms like that was some special thing that is going to make your website a turbo powered new patient generating machine. The fact is it won't.
We will give you the same list of features here, but what matters is that your website generates new patients and encourages your existing ones to return. Simple.
That's what we focus on here at Clear Health Media. Of course we'll make your website look attractive and professional. We'll put contact forms and team photos, maps and directions to your clinic. We'll even write the content for you if you want. But most of all, we'll build it so you get the best return on your investment that you possibly can.
"I was introduced to Matthew Holmes through a webinar and was impressed with his knowledge and ideas. He calmly orientated me through some complex issues and alternatives with only my best interest in mind. He was never a hard sell.
He suggested I take my time to process his ideas and within a couple of weeks I asked Clear Health Media to complete the website and assist with procedures for patient retention. I have been very pleased with the result so far. Clear Health Media went to great lengths in providing me with a stress free experience. They delivered on time and the website looks great and more importantly it is effective."
How Do We Generate You Patients?
We focus on Conversion Optimisation. There are certain elements that websites need in order to convert visitors into patients for your clinic. We won't bore you with the details but they are things like benefit orientated headlines, calls to action, mobile click to call buttons and so forth.
Measuring Your Return on Investment.
We also set up tracking on your site so you can measure as closely as possible the return on investment. That's why we are fast becoming the preferred provider for websites for chiropractors.
How Much Does it Cost?
Just like you can't give an estimate of how long it will take to get better until you've assessed a patient, we can't estimate the cost to build your site until we've had a chance to come up with a "diagnosis and management plan" for your particular situation.
The great news is that our sites are affordable, as low as $150 a month.
Potential Return
Heck, we reckon they are cheap compared to the return you can get from your website. Most clinics make between $500 and up to $10,000 in revenue on average per new patient over the lifetime of their care. If your website generates 4 new patients a month, that is between $2,000 and $40,000 per month, $24,000 to $480,000 a year in extra revenue into your practice.
Some of our clients are generating up to 13 new patients a month with an average lifetime value of over $2500. That's an extra $390,000 a year in practice revenue.
"…an extra $390,000 a year in practice revenue."
Suddenly, when you thought you were looking for just a website, you realise you are looking for a new patient generating machine.
If you'd like that extra revenue in your practice, request a quote now. We'll create a plan that works with your budget to help you get the practice growth you are looking for.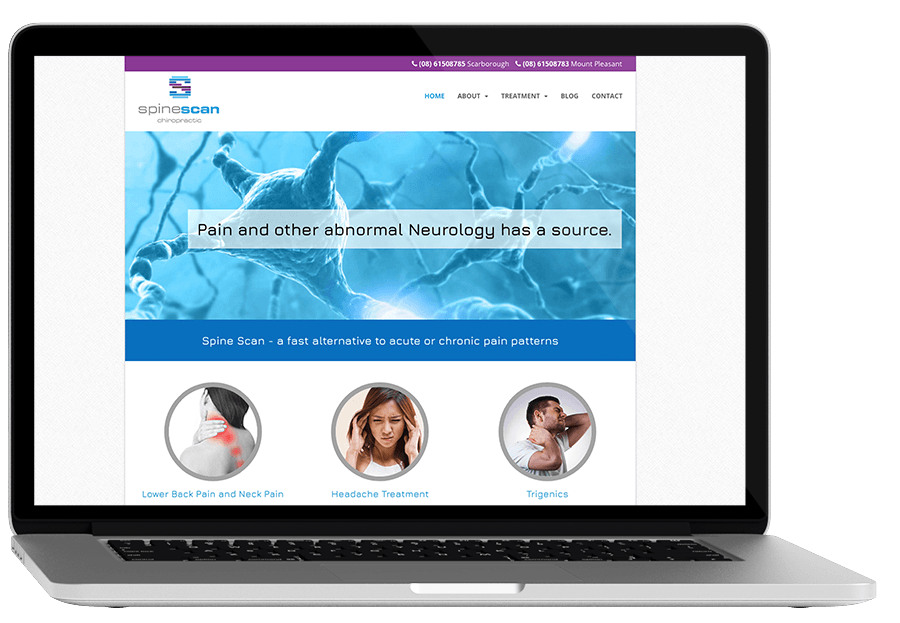 Beautiful professional looking theme that's easy to navigate and draws visitors into your site.
Conversion optimised to get the most new patients possible.
Mobile Responsive – Guaranteed to look great on smartphones, tablets and desktop computers
Click to Call and Click to Email buttons to allow mobile visitors to quickly get in touch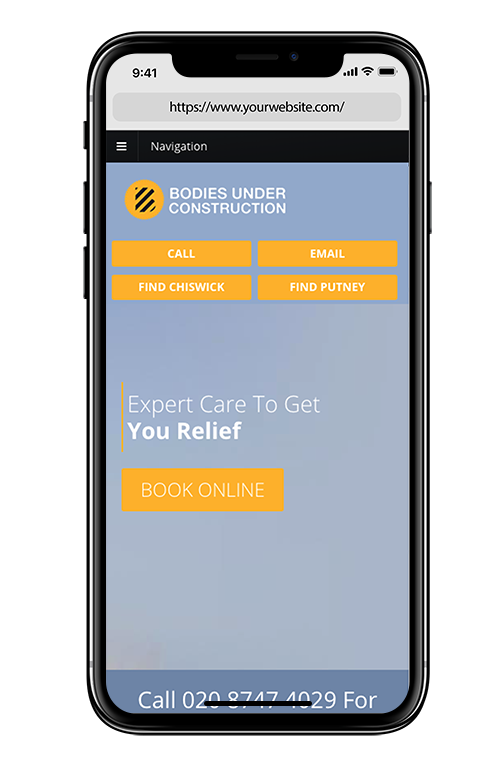 Use our image and content library or supply your own
Embedded Google map for easy directions to your practice
Easy to use contact forms
"On-Page" search engine optimisation (SEO) to improve your Google rankings
Social media integration with your Facebook page and other social accounts
Google Analytics and Search Console integration to give you insight into your visitors and how well your site's performing
Schema.org markup to allow the search engines to understand address details, opening hours and other business details
Hosting on fast servers to deliver the best page load times
Included SSL certificate so your page is marked Secure in web browsers
Backups, updates and security patches to keep your site safe and secure
"Matt Holmes recently transformed our website which has increased the amount of views by 50%. He sources interesting articles for our blog and Facebook page, which increases our profile while allowing me to concentrate on providing care for my patients.
Matt has great knowledge in marketing strategies and is always on hand to answer any questions I may have. I would highly recommend Matt to anyone wanting to grow their business in this digital world."