Get More Patients With Facebook Ads
Facebook offers amazing possibilities to getting in front of your ideal clients and convert them into patients. Far from being the time-sink it is often perceived as, when done properly it can be a significant source of patient revenue.

The true power of Facebook lies in its reach and the targeting options available. A massive 71% of adults who are online have a Facebook account. Even 52% of non-Facebook users live with someone who has an account, so your message can reach even these people effectively!
Targeting options include age, gender, interests, income level, marriage status, kids (including age ranges), even their preference in films! Examples of how this can be used include:
You run a sports practice. You can advertise directly to Triathletes, runners, cyclists or any number of other sports people in your area to fill your practice with sports patients.
You run a neurology practice and you want to attract concussion patients. You can advertise to people or parents of kids playing contact sports for information evenings about your practice.
You want to attract more wellness minded patients into your clinic. You advertise to people who expressed an interest in organic food, yoga and other related topics.
The problem is that just posting on your Facebook page isn't going to do it. The average reach of a Facebook page post is only 2.5% of people who have Liked the page.
Facebook advertising on the other-hand enables you to precisely pick the people you want in your practice and market to them. Rather than leaving it to chance that your post will be seen by someone, you can create compelling offers and go direct.
Done For You, Managed Facebook Advertising For Maximum Returns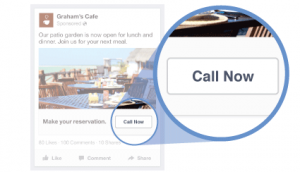 While boosting the occasional page post yourself can be fine, to get effective results on Facebook expert knowledge is needed. For example when just choosing the objective of your ad Facebook offers 14 different options!
We are experts in managing Facebook campaigns for healthcare businesses and have Done For You packages designed to attract your ideal patients into your practice.
Return on Your Investment
Whenever evaluating any opportunity for your practice it is essential to calculate return on investment. Most practices find that they generate between $500 and up to $10,000 per new patient that attends the practice. Therefore an effective Facebook campaign that generates just 3 new patients a month could return between $1500 and $30,000 a month into your practice.
From just $439 to get started it becomes not just a matter of if, but how soon can you get this implemented for your practice. Click the button below to arrange a consultation session. We'll discuss all the options available to you so you can make the right choice about growing your practice.